After less than a month Kim K has returned back to a sassy brunette … she had told people that her blonde bombshell would not last very long and she was telling us the truth!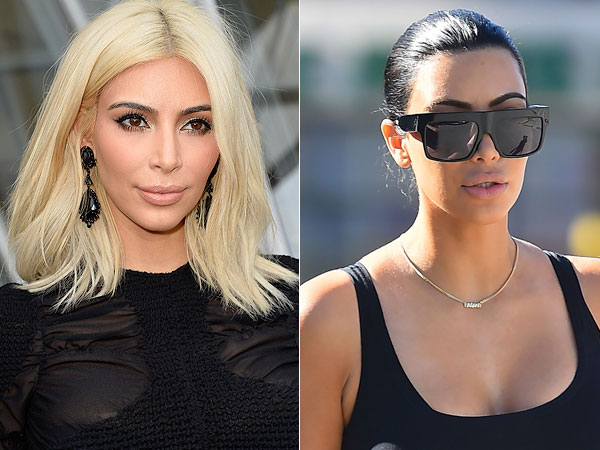 Kim was photographed taking daughter North to dance class Thursday in L.A., with her signature brunette hairstyle back in action.
"She just did blonde for a moment and wanted to be back dark before she goes to Armenia next week," says a source.
Seems pretty pointless to go to all that effort for just under a month…..